ZODIAC
$139,900.00
Price includes:
Continental 0-200A 100 HP

Sensenich Propeller

VFR flight instruments: ASI, ALT, ball, compass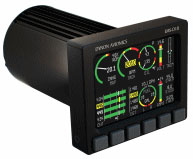 Dynon EMS D10
Airframe: All aluminum airframe, upholstered interior (fabric), white paint on exterior, electric elevator trim, Grove 5.00x5 aviation tires and wheels with dual hydraulic brakes, electric flap, tinted canopy, aluminum extra Heavy Duty gear system. ELT, Engine Monitoring System.
See VFR equipment list for all items.
Aircraft comes with a one year parts replacement warranty. See warrantee form for details.
Price does not include a NAV-COM