Amazing,
classic and fun,
at a fraction of the cost!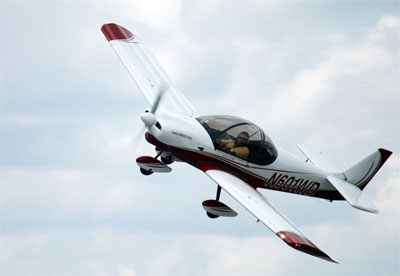 The Zodiac 650 B is the perfect Light Sport Aircraft. With more than 1,000 flying around the world, it is a proven design: Sleek and sporty, yet tough, simple and reliable.
The Zodiac is ideally suited for the Light Sport Aircraft (LSA) category: It's maximum take-off weight (MTOW) and top speed are maximized for the LSA category; It is all-metal, similar to a Piper or Cessna aircraft, and uses the very popular Continental 0-200 (100 HP) engine, as with the Cessna 150.
With the same certified engine, the all-aluminum Zodiac S-LSA is roomier, has better visibility and easily out-performs the Cessna 150. These features will please both pilots and mechanics!
Why buy Zodiac 650 B ?
The redesigned Zodiac - Best LSA on the market!